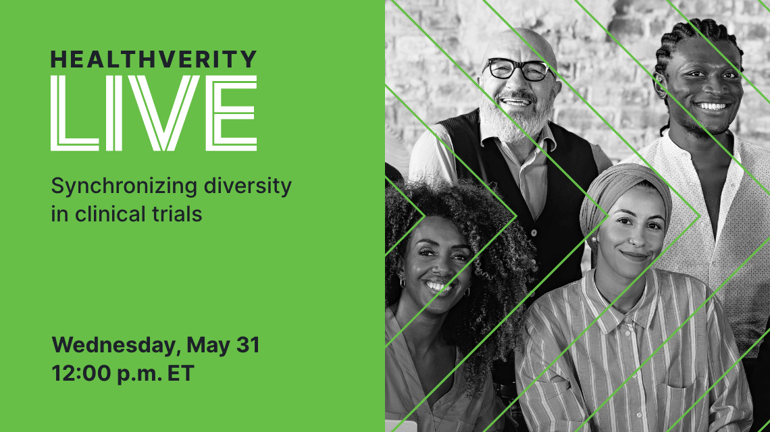 With the importance of diversity, equity and inclusion, and FDA guidance to increase participation from underrepresented racial and ethnic populations in clinical trials, HealthVerity is releasing enhancements to its nationally-syndicated Provider Diversity Index (PDI) that was first introduced in 2020. The first-of-its-kind report leverages the nation's largest healthcare and consumer data ecosystem to calculate the racial diversity of patients for over 1 million physicians and serves as a HIPAA-compliant guide for discovering optimal clinical investigators treating more diverse populations.

Join HealthVerity COO Andrew Goldberg on May 31 at 12:00 p.m. ET as he explores significant enhancements to the 2023 PDI, including age, gender, income, payer type and diagnosis code, all in a privacy-protected manner. The new PDI is an unprecedented way to better understand the potential of your disease-specific patients of interest. Additionally, Andrew will discuss new data sources coming soon to HealthVerity Marketplace, including a live demonstration of the industry's most powerful cohort builder.
Join this webinar to:
Learn about exciting new data sources coming soon to our ever-expanding data ecosystem
Understand how enhancements to the PDI can change the trajectory of your patient diversity efforts
Explore how you can build custom cohorts based on expansive healthcare criteria and instantly see patient counts and data provider overlaps
We will end with 15 minutes of Q&A session — bring your use cases to explore with us!
Sign up today!