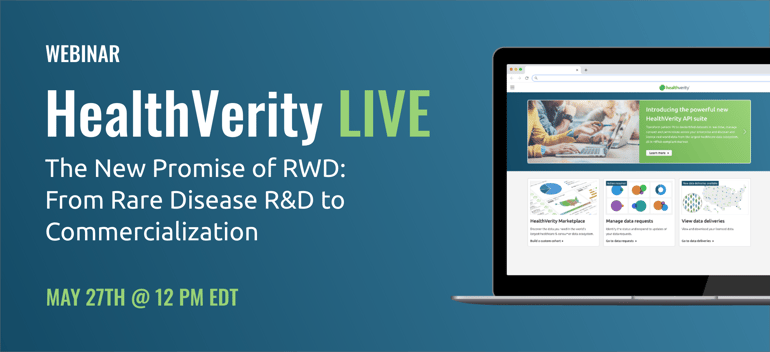 In the United States, a disease is considered rare if it affects less than 200,000 individuals, so researching and developing treatments for this population is extremely challenging. In fact, 95% of rare diseases lack an FDA-approved product for treatment. Consequently, the need for information about rare diseases and the people they impact is greater than ever.
By adding real-world data to the equation, researchers and developers can create a truly longitudinal patient journey, rich with insights ranging from diagnosis through to treatment, post-surgical care and more.
Join HealthVerity on May 27th to explore ways in which we can help you close the gap in rare disease research and build detailed patient profiles for commercial teams with access to the largest RWD ecosystem.
During May's session, you'll uncover how to:
Access and connect RWD like medical and pharmacy claims, lab tests and results, EMR data (and more) to build detailed patient profiles
Follow short and long-term clinical outcomes in specific patient cohorts to track disease progression
Better understand consumer and lifestyle factors that may cause complications or adverse effects in patients
Sign up today!