One platform.

Endless data realizations.
Introducing an adaptive approach to how the modern healthcare enterprise
can design, develop and manage its rapidly evolving data strategy.
HIPAA-compliant, privacy-preserving
The modern way to data.
The challenges in your business are constantly evolving and traditional off-the-shelf products built for data licensing and management are no longer relevant to today's healthcare enterprises. With HealthVerity technologies directly embedded into the workflow and the largest data ecosystem at your fingertips, your data strategy can adapt with the speed and flexibility required.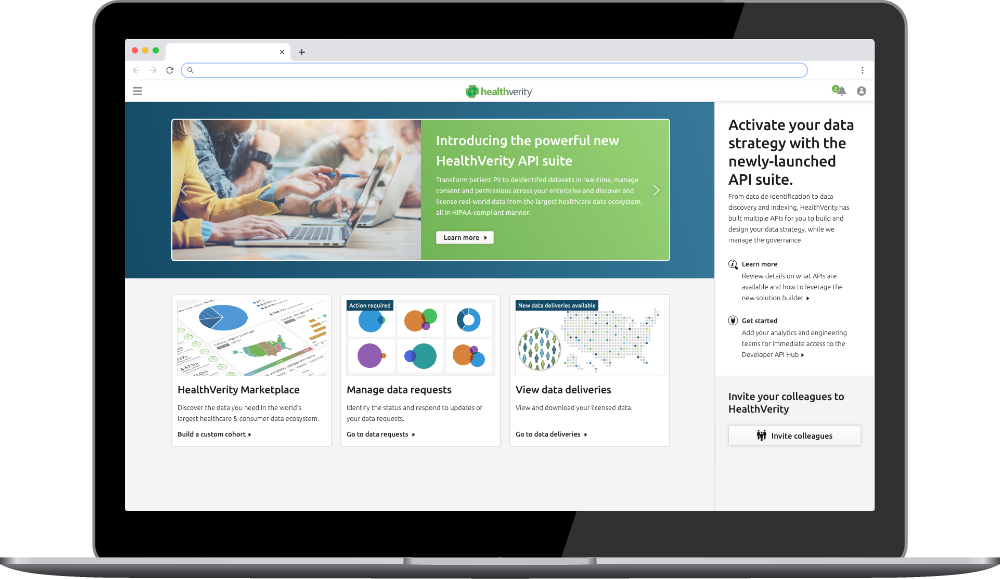 THE HEALTHVERITY PLATFORM
From data activation to delivery.
With HealthVerity technologies directly embedded into the enterprise workflow and the largest
data ecosystem at your fingertips, your data strategy can adapt with the speed and flexibility required.

We've built the tools, you design your solution.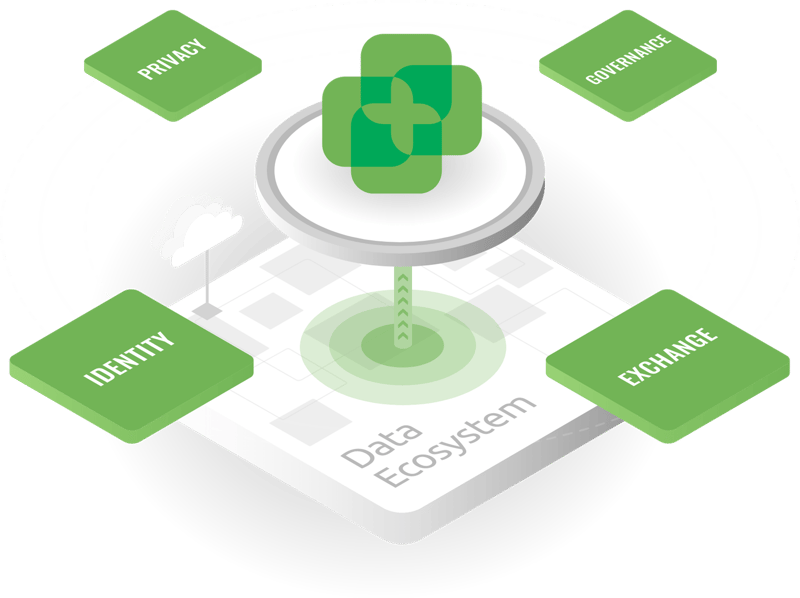 THE HEALTHVERITY API SUITE
Power your data strategy with flexible API technology.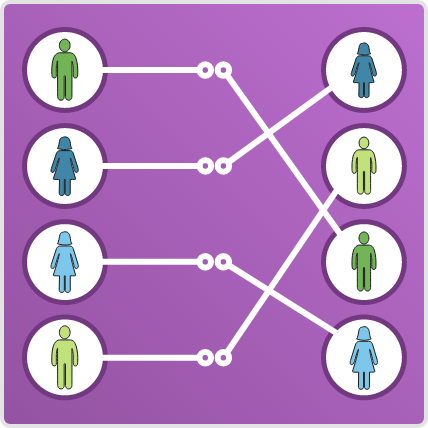 Activate
Deidentify and link patient identities on-demand with a universal and consistent token across the enterprise.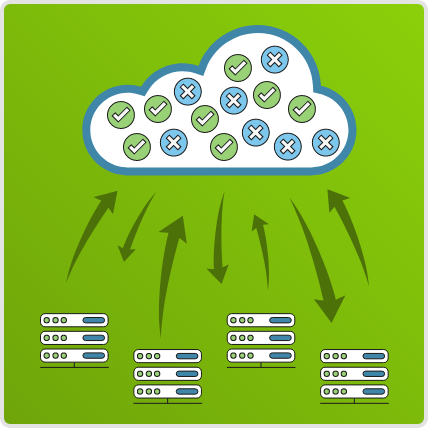 Govern
Manage data-use permissions across internal systems and external partners to ensure privacy compliance.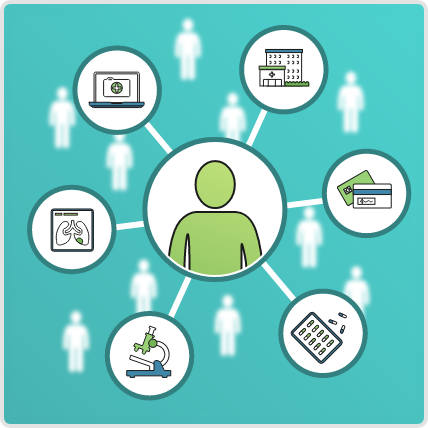 Discover
Access summary data from our vast ecosystem of patient and provider healthcare data to build your own solutions.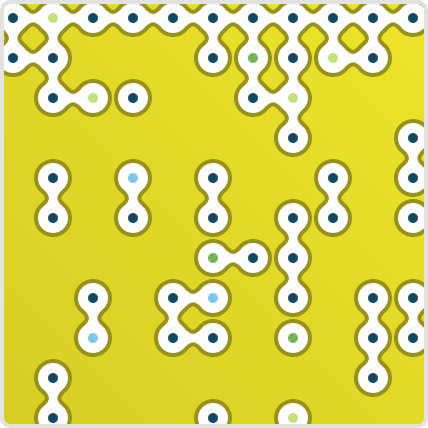 Organize
Build your own search tools from data including LOINC codes, biomarkers, ICD10, HCPCS/CPT codes and more.
THE HEALTHVERITY ADVANTAGE
Data interoperability is just the beginning.
With API-enabled technologies, you can leverage cloud solutions spanning expert patient identity resolution to secure data management and transformation.
Real-time patient identity resolution technology
Resolve patient identity on-demand by seamlessly deidentifying and linking data in real-time.
Largest healthcare and consumer data ecosystem
Discover and license patient and provider data cohorts from more than 75 major data sources.
VBA and real-time
patient monitoring
Model, manage and maximize Payer contracts that expand your franchise.
Media attribution
and measurement
Connect digital media behavior to patient activity to better influence the journey to treatment.
THE HEALTHVERITY PARTNER NETWORK
Trusted by more than 250 leading healthcare organizations.
"We recognize that linked data from different sources creates a more complete view of the patient journey, but the linking process is resource-intensive and protecting privacy is of utmost importance. By working with HealthVerity we can provide privacy-protected, turnkey, linked data solutions that solve intractable problems." Stephanie Reisinger, General Manager of Veradigm Life Sciences
"We believe that HealthVerity fills an important role in demonstrating value and innovation we can create for our clients. By accelerating the discovery and consolidation of disparate patient data in a HIPAA-compliant manner, INTIENT can now further enhance the types of analytics that will yield insights about patients that will foster new therapies, patient experiences and better outcomes." Derek Pollock, Managing Director at Accenture
WANT MORE INFO?
Execute your data needs with trusted technologies and ease of business.