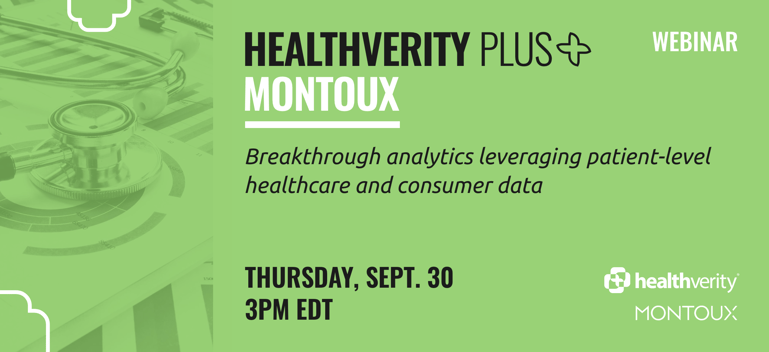 Breakthrough analytics leveraging patient-level healthcare and consumer data
For health and life insurers, accessing marketwide patient-level clinical and social determinants of health (SDOH) data can lead to a more comprehensive understanding of healthcare trends among pre-claim customers. This data is vital for many reasons, including product development, wellness programming and policy pricing for the right people at the right time.

Join us on September 30th at 3:00pm EDT, as Klaas Stijnen, Chief Product Officer at Montoux, and Andrew Goldberg, Chief Operating Officer at HealthVerity, discuss how insurers can navigate privacy-protected techniques to discover, link and license data to drive novel analytics for key patient cohorts.

Discussion topics will include:
State-of-the-art, pre-claim approaches to clinical data

Leveraging healthcare and SDOH data to design effective wellness programs and interventions

New sources of patient-level data that can lead to improved outcomes

Novel Decision Science techniques to navigate data integration

Relevant use cases and powerful outcomes
Sign up today!