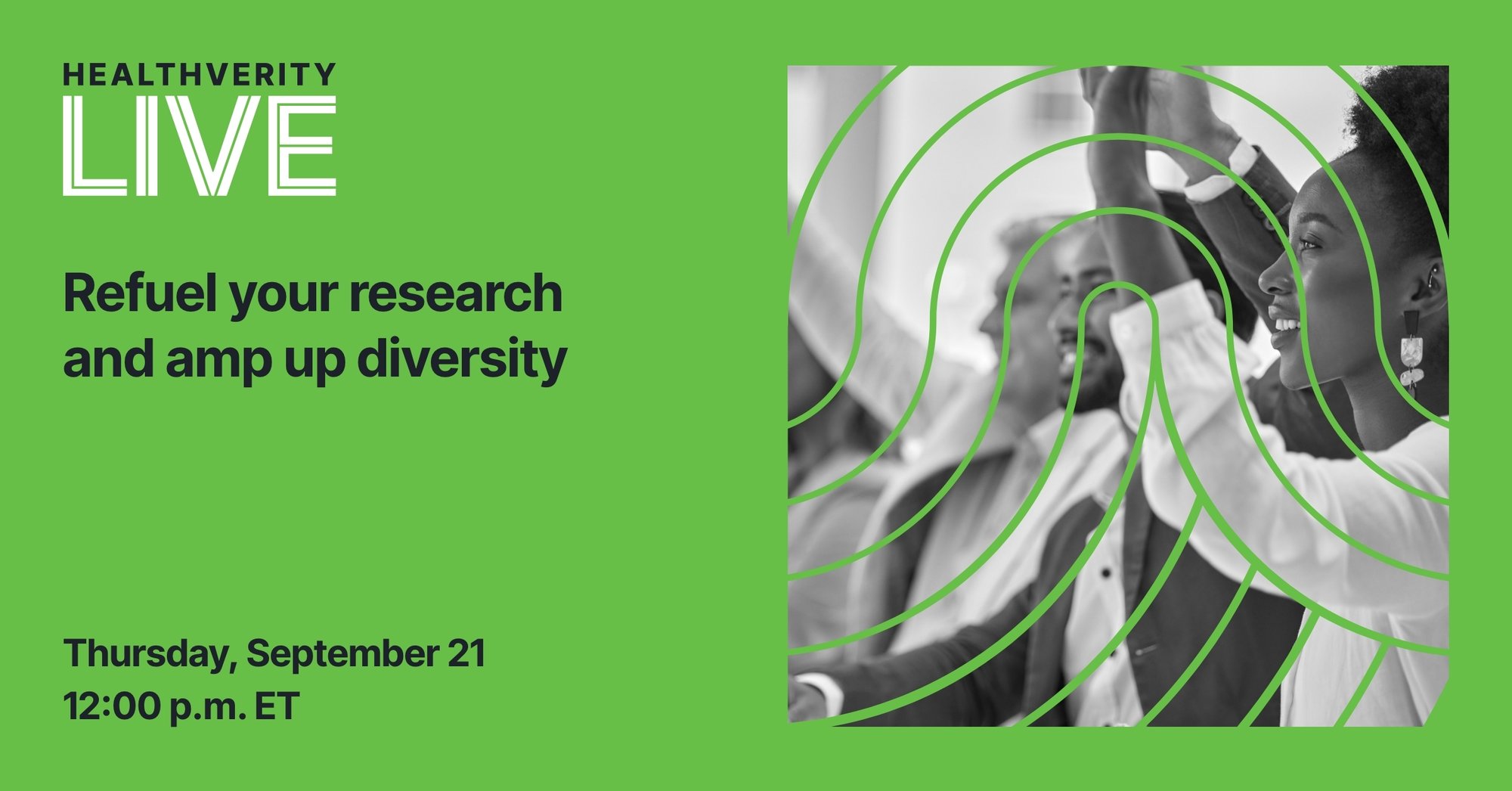 As we near the end of the year, it's time to refuel your research and amp up the diversity of clinical trial participants to advance the science.

Join HealthVerity on September 21 at 12:00 p.m. ET as we delve into diversity and how synchronizing real-world data (RWD) with advanced privacy-preserving techniques can help improve diversity, equity and inclusion in clinical trials. During this live webinar, we will discuss the HealthVerity Provider Diversity Index, a nationally-syndicated report that calculates the racial and demographic diversity of patients for over 2 million healthcare providers in a HIPAA-compliant manner, and review the 2023 enhancements, including age range, gender, income range, payer type and diagnosis.

Additionally, we will reveal new, impactful data sources being added to the nation's largest healthcare and consumer data ecosystem that can help refuel your end-of-year research projects.

Join this webinar to:
Understand how RWD can serve as a HIPAA-compliant guide for discovering optimal clinical investigators treating more diverse populations
Learn about new and expanding data sources, including inpatient EMRs, oncology labs and pharmacy
Discover how you can build research-ready cohorts based on expansive healthcare criteria and instantly see patient counts and data provider overlaps
We will end with 15 minutes of Q&A session — bring your use cases to explore with us!
Sign up now!